We have assembled a collection of books, CDs, and tools to help you have the best Silva experience.
Kain Signature Collection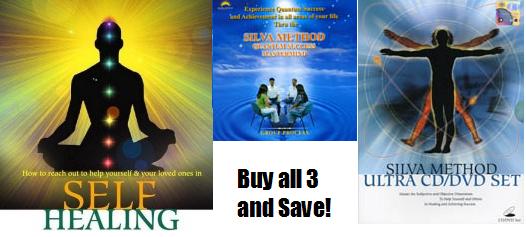 Get all 3 of Kain's recordings for one special price…
Self Healing … Quantum Success … Ultra
3 CDs, 1 DVD, booklet @ 15% discount must be purchased only from this link.
Price: 148.00 USD


Please look below for categories:




Ordered are securely process through e-junkie

.
Interested in becoming an affiliate?